We know how to succeed with outsourcing and distributed development teams
Since 2006, we have been helping companies find, integrate and maintain dedicated development teams in Ukraine, Poland and Portugal.
Our development centres are located in Lviv, Warsaw and Porto, where there is a huge talent pool of highly trained IT specialists. Our business model is 100% focused on establishing dedicated teams with open book and flexible terms. We are 200+ consultants.
Our company is based on healthy values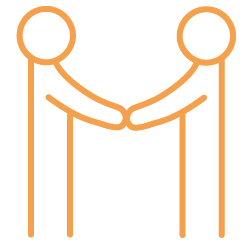 TRUST
Our customers know that we are a stable, honest and reliable company that adheres to agreements and communicates without hidden agendas.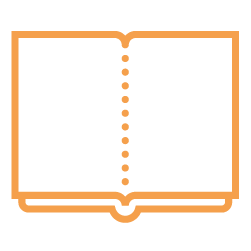 TRANSPARENCY
We define transparency as WYSIWYG: What you see is what you get. We offer our customers a strategic partnership.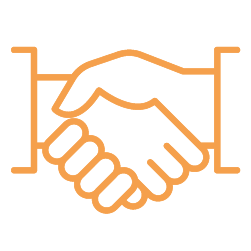 RESPONSIBILITY
We are proactive and address any issues in order to keep our promises, and we respect and value the confidentiality of our customers.
"The long-term value creation for our customers increases when the consultants are satisfied. Their well-being, security and job satisfaction directly affect our customers and the products that customers get developed. We do not have a hard time retaining outsourced software developers because we prioritize the well-being of the consultants so highly that they are motivated to stay on the customers' teams."
Line Milthers, COO at Conscensia
The first development centre opened in 2006
Conscensia opened its first development centre in Lviv, Ukraine in 2006 with the Danish Spar Nord Bank as our first customer.
We wanted to create a development centre where Danish customers had access to a large talent pool at a cost-effective price.
We focused on flexible terms and long-term partnerships, so our customers gained great value from the domain knowledge of the team.
In addition, it was important for us to create a workplace with a Scandinavian corporate culture, where the consultants' well-being, development and motivation were paramount.
The development centre in Poland opened in 2019
Over the years, many new customers have been added. In 2019, we even opened a new development centre in Poland.
We have such great success with our dedicated development teams in Poland and Ukraine that 50% of our customers have been customers with us for over 5 years. We have even celebrated a 10-year anniversary with over 25% of our customers.
By the way, Spar Nord Bank is still a customer with us – with whom this year we can celebrate our 17th anniversary.